Manullay Project Backup
QuickPlan supports to manually backup a project (stored on the device).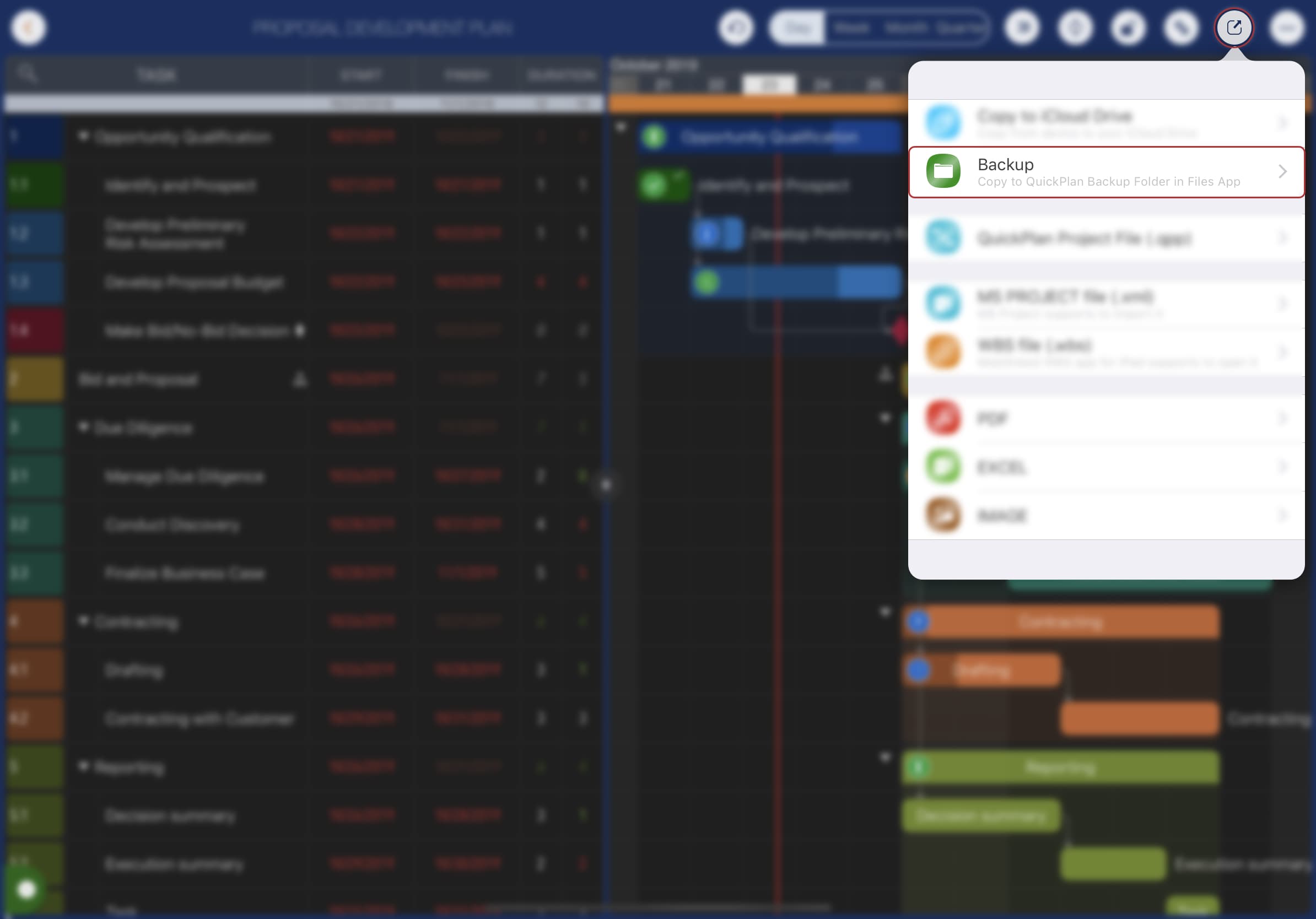 And the backup file can be accessed in the iOS Files app (iOS Files App -> My iPad -> QuickPlan -> Backup). We stronly suggest to copy the backup files to other devices or 3rd cloud storage.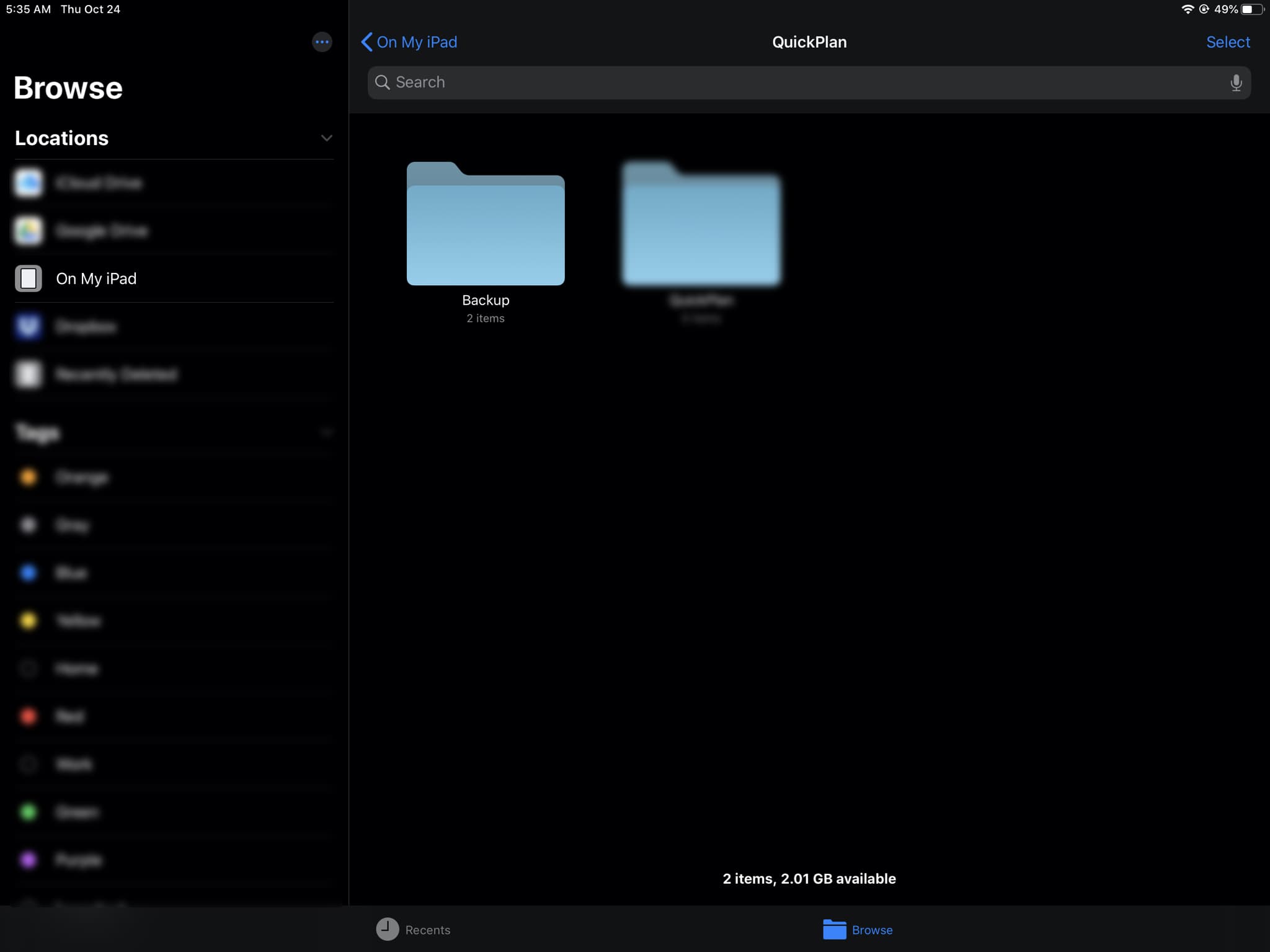 Multiple copies for the important projects
Copy to the iCloud Drive.

Duplicate to another project on the device.
A project is a file with the file extension "QPP." QuickPlan follows the latest best practices and has the highest privacy standards because it is not server-based. QuickPlan is a very privacy-focused app. We (SwiftApp) have no server to store the project files generated by the users. User-generated projects are stored directly on the device or the users' cloud storage at the user's discretion. Please check out the details about data safty practice
Gestures & Keyboard Shortcuts