A project is a file with the file extension "QPP." QuickPlan follows the latest best practices and has the highest privacy standards because it's not server-based. QuickPlan is a very privacy-focused app. We (SwiftApp) have no server to store the project files generated by the users. User-generated projects are stored directly on the device or the users' cloud storage at the user's discretion.
In this document, sharing a project is to copy a project file (with .qpp extension) from the QuickPlan app on one device to the QuickPlan app on another device, the project files on different devices are separated. If what you are requesting is different, please check out the details about the conceptual differences in our documents.
Export the project to a .qpp file.

Transfer the .qpp file to other devices via OneDrive.

Import into QuickPlan on other devices.
Export the project to a .qpp file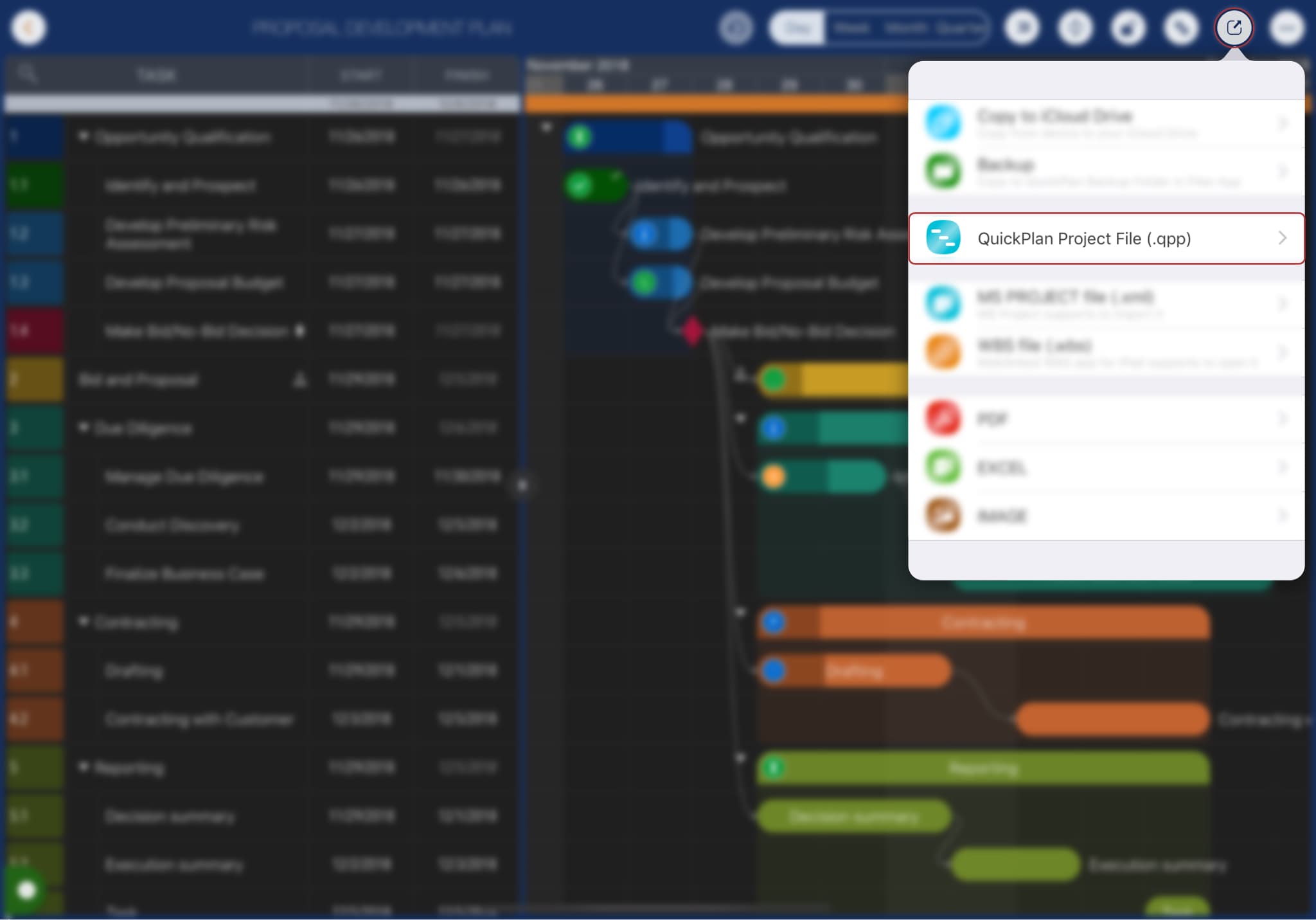 QuickPlan provides the options to export the whole project and part of the project. The partial project includes the tasks with the specific project members assigned, which is a suitable way to work with your team members.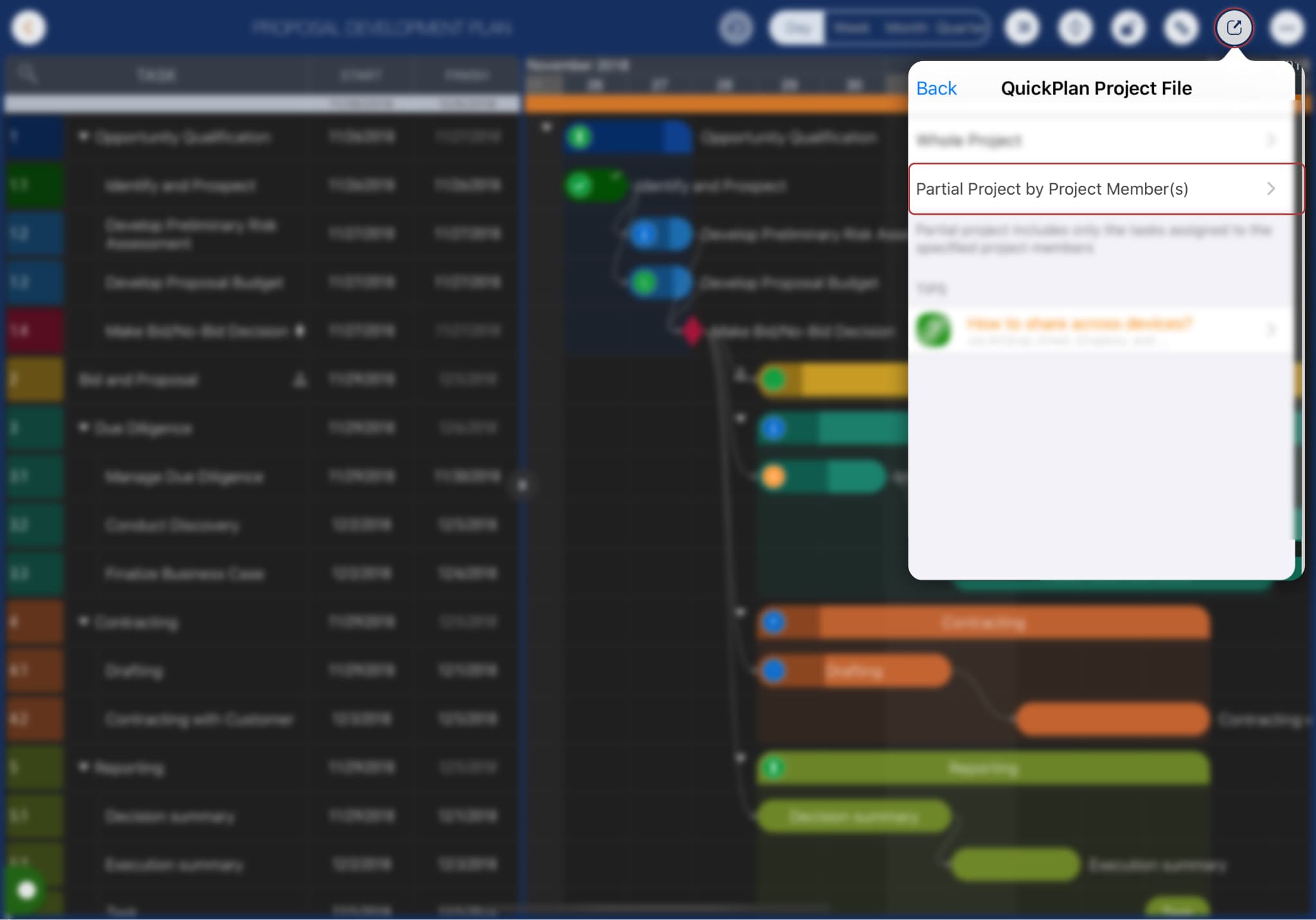 Transfer to other devices
After a .qpp file generated, the system document interaction panel shows. Please tap the "OneDrive" action to upload project file to OneDrive.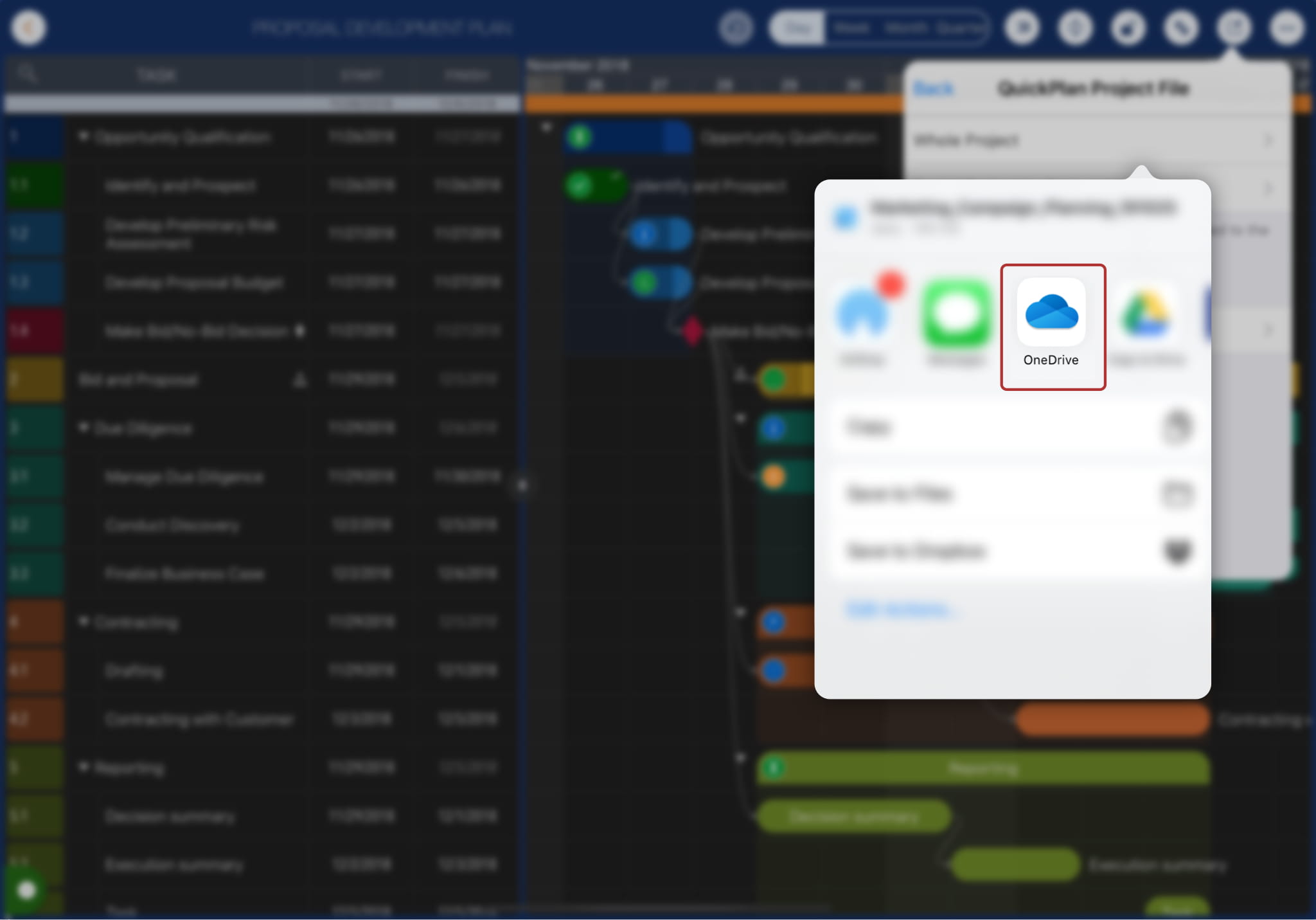 If we have installed the OneDrive app on the device, but the OneDrive action is not in the actions list, please enable it.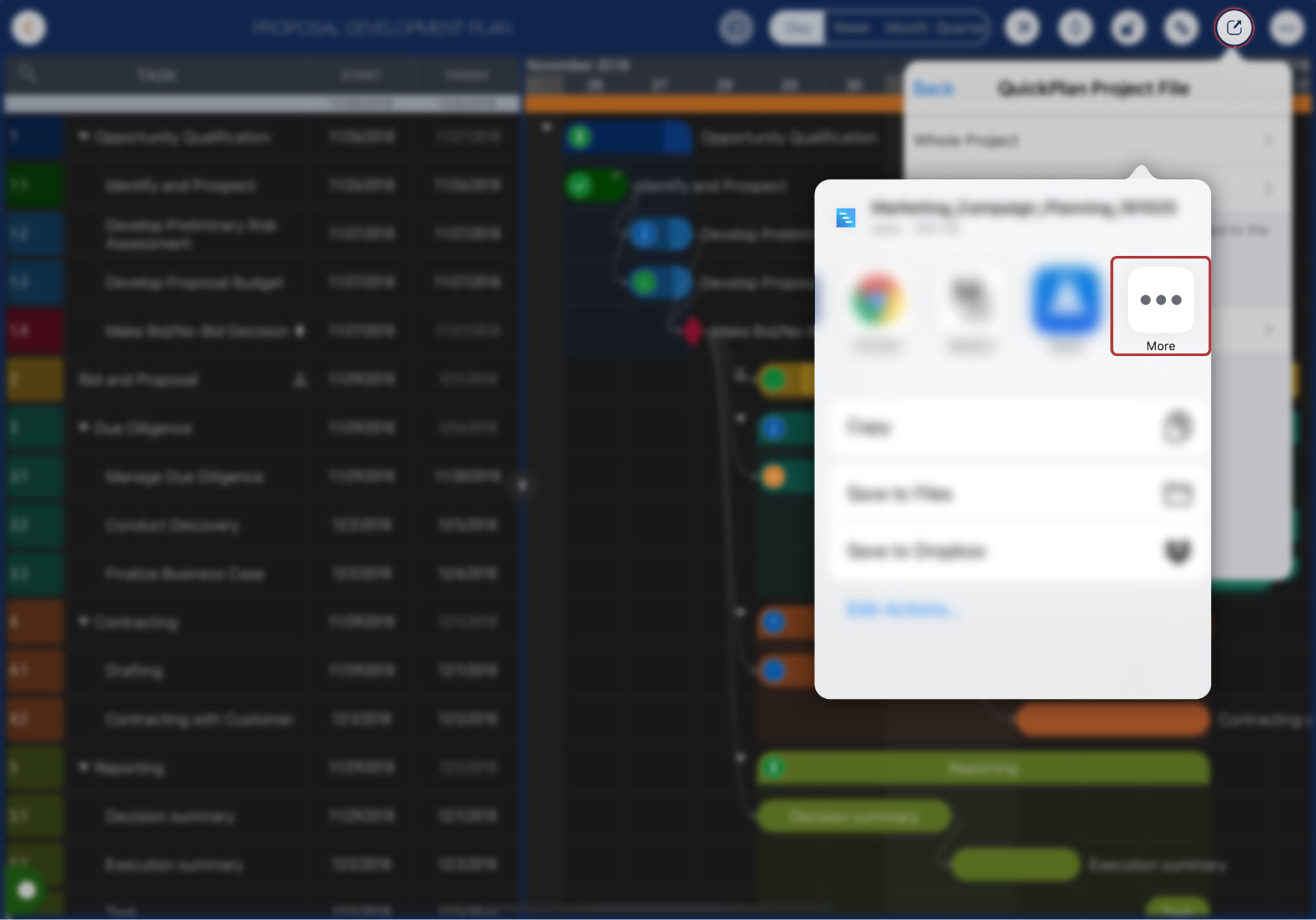 Import into QuickPlan on other devices
After the .qpp be transferred to another device, we can import the .qpp file into the QuickPlan app.
"Copy to QuickPlan" from OneDrive app:

Import inner QuickPlan app.

Then navigate to select a .qpp file; the project will be imported into QuickPlan.