QuickPlan supports the creation of a new project by importing tasks from MS Excel file.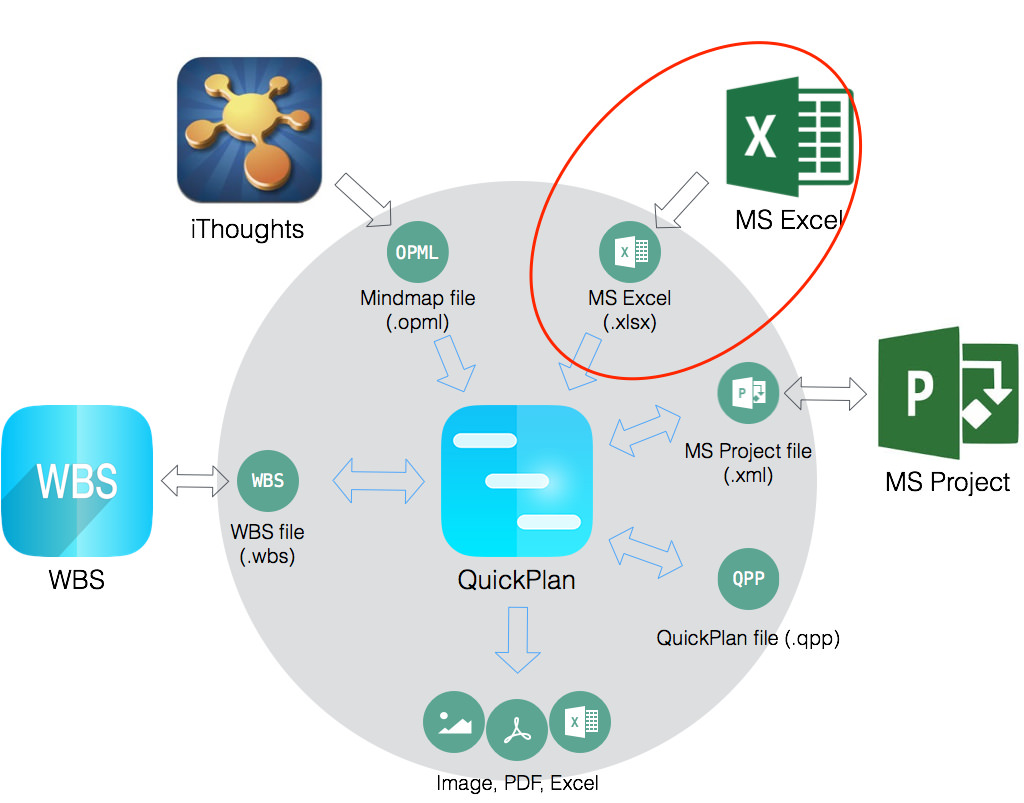 Please follow the steps below:
On a PC or Mac, open the template file using Microsoft Excel (please do not edit using the Apple Number app) and enter the task content. Add one or more spaces before the task name to adjust the outline level of the task.

Save to a file with an "XLSX" extension.

Send the Excel file to an iOS device with QuickPlan installed (via AirDrop, email, Dropbox, Google Drive, or other third-party apps).

On the iOS device, open the Excel file in the QuickPlan app to import it as a new project. More details about importing.
Tips:
The goal of this feature is to improve the efficiency of task entry on iOS devices. With QuickPlan, we can be many times more productive compared to using other Gantt apps on iOS devices. Even compared to using other Gantt apps on a PC /Mac, using QuickPlan on an iOS device is much more efficient. Although QuickPlan helps us improve project maintenance efficiency significantly, typing on iOS devices is still a bottleneck to efficiency. With this feature, we can do most of the typing on a MAC or a PC, contributing to overall productivity.

If you are also using "QuickPlan for macOS," it is highly recommended to create the project in QuickPlan and then sync the it to iOS devices.

There are several ways to "send" the Excel file from a PC or a Mac to an iOS device.

Send the file as an attachment in an email.
Share the file from a Mac to an iOS device via Airdrop.
Share the file to an iOS device using the iTunes app on your Mac or PC.
Sync to the iOS device using iCloud Drive.
Share to the iOS device via a 3rd cloud storage, such as the Dropbox service.

QuickPlan also supports exporting the project to an MS Excel file for REPORTING! The content and format of the exported Excel file are NOT the same as in this template. Some users may expect to change the content in the exported Excel file and then import it again - a bidirectional workflow. This is not a suitable solution because the QuickPlan app has no control over what the user enters into the Excel file. It is very easy to create errors in the Excel file.