Skip Non-Workdays?
For most work projects, tasks are done on workdays, and we want to skip non-workdays when planning a project. For some other type of project, such as a personal project, or for certain special work projects, we may want to schedule work to a date without restrictions.
Tap the project name on the toolbar in an opened project view, to edit project properties includes task date policy.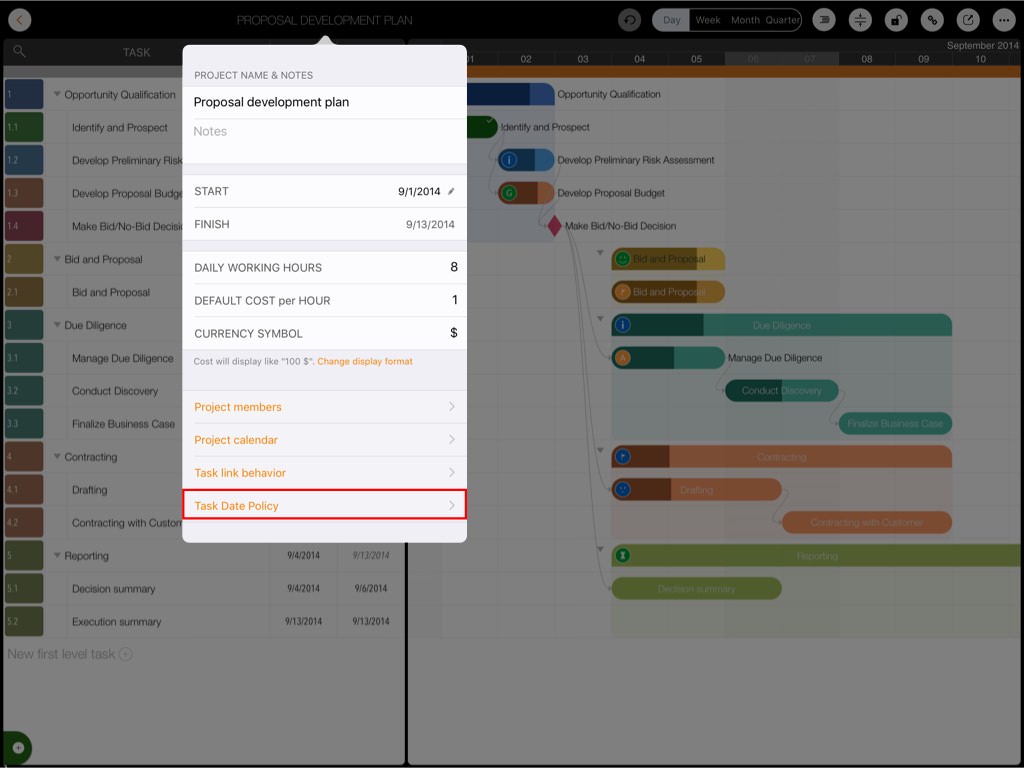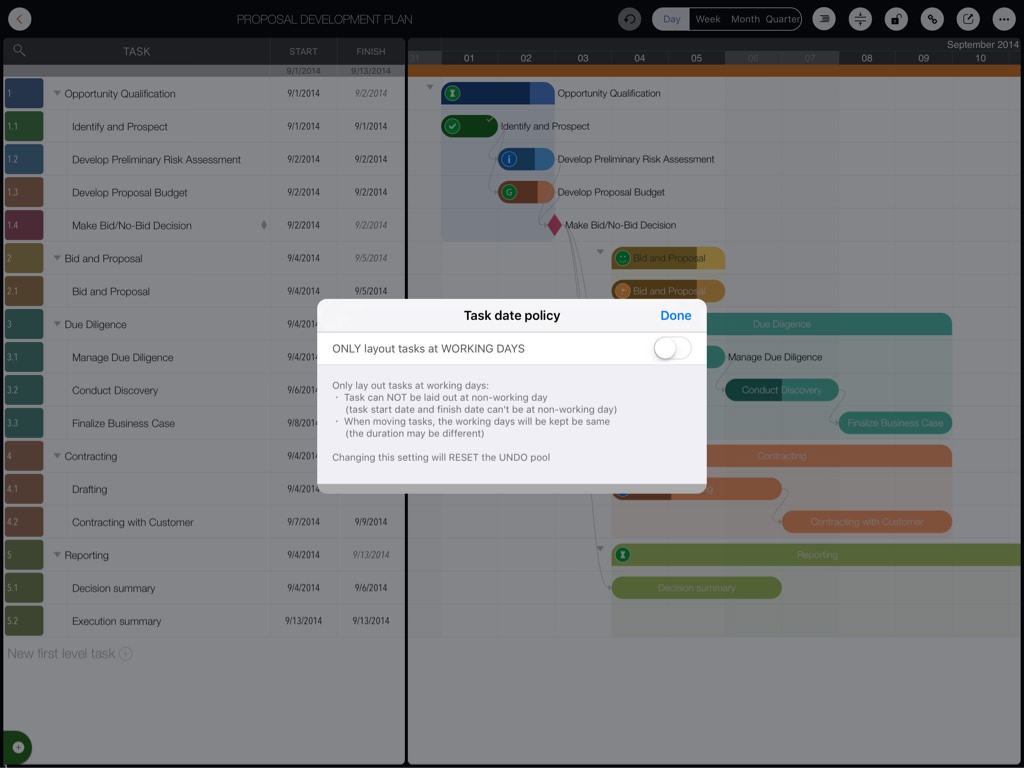 "ONLY lay out tasks at Workdays"
Tasks can NOT be laid out at a non-workday (the task start date and task finish date can't be at a non-workday).

When moving a task (changing the task start date), the count of workdays will be kept be same (so the duration may be different because duration is the count of all the days)

And the impacted tasks linked with the being moved task, their workdays also will be kept be same.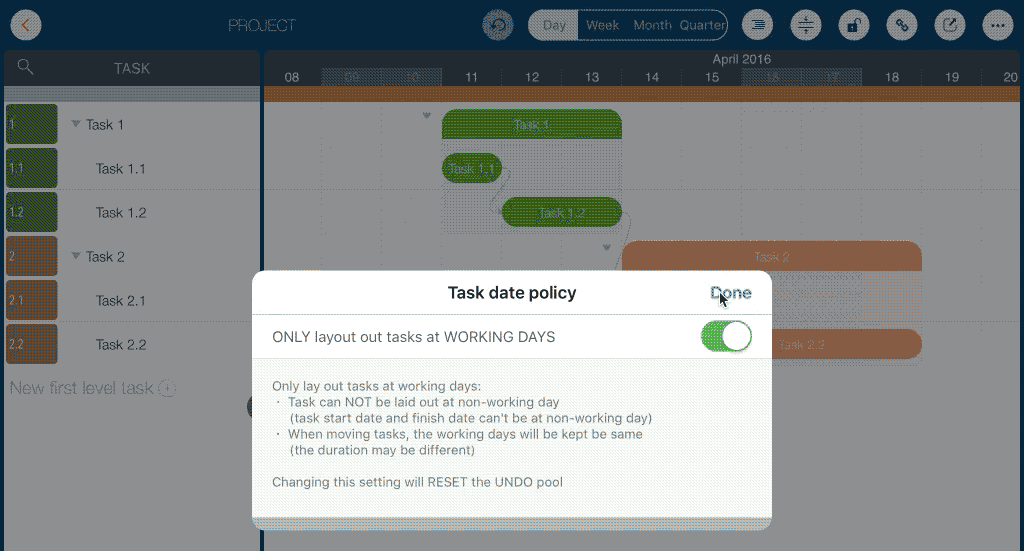 Impacts & Practice
To enable "ONLY lay out tasks at Workdays" option, all the existed tasks should be at workdays. If there are some tasks in the project are at non-workdays, to fix the task date at non-workdays, we can just switch the task display to LIST style by select the pre-defined list "tasks scheduled at NON-Workday"

If "ONLY lay out tasks at Workdays" enabled, we can't switch a day from workday to non-workday if any tasks scheduled at the day (start of finish is at the day) when changing project calendar

The undo pool will be reset (we will not be able to undo the operations before changing the option)