The Properties of a Project Member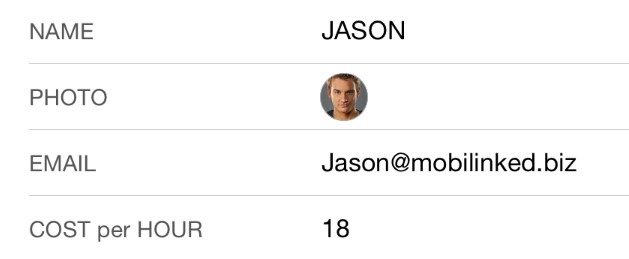 Display Name, Photo

Email - QuickPlan uses the email address when sharing partial project via email, the email address of the specified project members will automatically be filled in the email "to" field.

Cost per Hour - QuickPlan uses it to calculate the task cost.
Project Members Maintenance
Tap the project name on the toolbar in an opened project view, to edit project properties includes project members (project resources)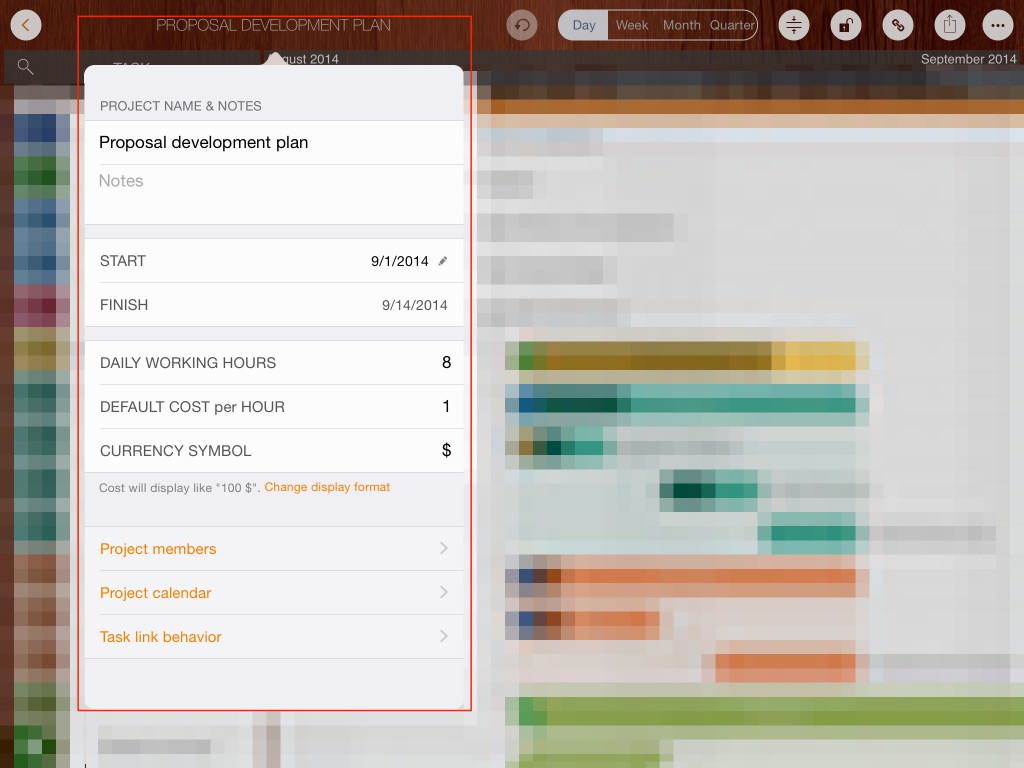 Project members can be created manually or by importing from iOS contacts.

To edit project member properties, please tap to select a project member in Project Member List view.

A project member can only be removed when the project member is not be assigned to any task.
Best Practice
Managing multiple projects for a team? We can create a template for team projects to help to save time when creating a new project.